We lost our cat, Biskit, recently. Had him for 15 years and it has left a large hole in our lives, and our daily routine - satisfying his bottomless appetite, hot water bottles on winter nights - even though he slept in the house, opening and closing doors to let him in and out on request- quite often too.
In his later years we avoided the trauma of taking him to the cattery and found a live-in carer lol. Sadly, he died while we were on holiday and was taken to our local vet, who kindly stored him until our return. Quite strange when I look back on it, while we were away I felt unwell one day, a feeling I couldn't explain, and spent the day in bed. I later discovered this was the day he died. He was a part of the family since the kids were at school so it seems like the end of an era.
He now rests peacefully in the shade of his favourite camelia bush.
Our son has two identical tabby cats and whenever I get the chance I pop over to give them a fuss. Though we aren't ready to take on another cat at the moment we are tempted to foster in the future, having come across the link below om MSE.

As a cat lover living in a sixth-floor flat in London, getting a cat full-time never seemed fair – especially as I like to travel occasionally. I thought I was doomed to live a miserable, cat-less existence... until I started researching dog fostering for our MoneySaving for dog owners guide...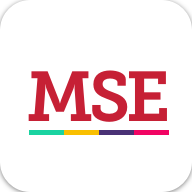 www.moneysavingexpert.com